Thank you for sending us a message. We will be in touch shortly!
Phase I Environmental Site Assessments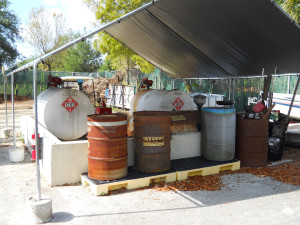 A Phase I Environmental Site Assessment (ESA) is a risk management tool for lenders and potential purchasers of industrial, commercial, and agricultural property. The goal of a Phase I ESA is to conduct all-appropriate inquiry in an attempt to identify Recognized Environmental Conditions (REC) associated with the subject property.
The Phase I ESA process is performed in accordance with ASTM Standard E1527-13, which involves research into the historical land uses of the subject and neighboring properties, research into local, state, and federal regulatory environmental files and databases for the subject property, and site reconnaissance of the subject and neighboring properties.
Phase II Environmental Site Assessment
The results of a Phase I ESA may indicate the need for further assessment to determine if a regulated environmental condition exists. Soil and groundwater sampling is conducted during the Phase II in order to determine actual site conditions.
Each Phase II ESA is designed to help our clients make informed decisions regarding their involvement with a property. If contamination is found during the phased site assessment process, the project may proceed to site characterization and remediation, if necessary. ERMI strives to provide clear communications regarding discharge notification and risk management options when impacts are identified.