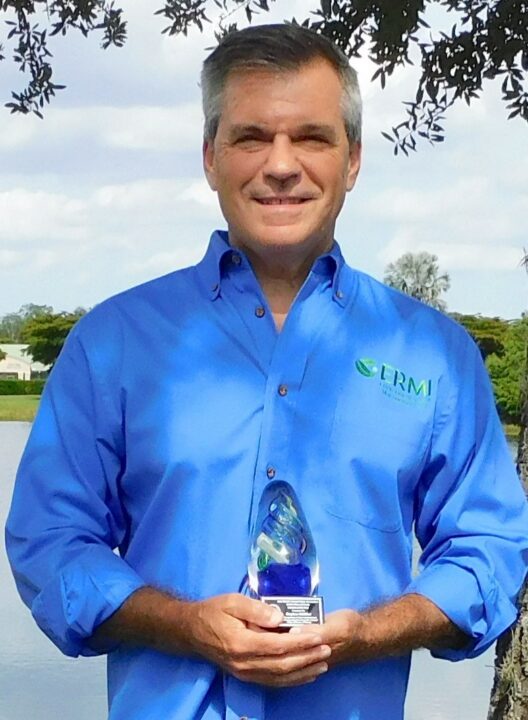 ERMI President Steve Hilfiker has been personally involved in groundwater issues for many years. Recently, the Florida Ground Water Association (FGWA) recognized those efforts with the presentation to Steve of the '2021 Dottie Mixon Member of the Year' Award. The award goes annually to an FGWA member who has demonstrated exceptional support for the association itself, as well as for the groundwater industry as a whole.
In presenting the award, FGWA incoming President Michael Johnson noted that Hilfiker is "passionate about protecting our most precious resource and advocating for FGWA's members' business," and explained that the award was bestowed in recognition of Steve's work on behalf of the FGWA to coordinate the formation of the Informal Coalition of Environmental Associations (ICEA). This new, nonexclusive coalition of seven Florida environmental industry groups has effectively served as a unified voice to support legislative policies that help protect Florida's environment.
 Hilfiker has been a member of the FGWA since 2010, and has served on the Board of Directors in recent years. He has been president of Environmental Risk Management since 1999.